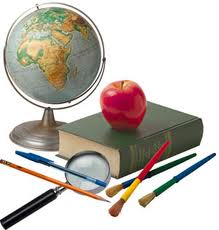 Given the diversity of our school community and our ethos as an Educate Together school, intercultural and development education is inherently embedded in both our formal curricular planning and in the hidden curriculum that creates the characteristic spirit of our school, e.g. adults modelling good practice for children.
We recognise that the work of facilitating the development of intercultural competence requires an ongoing process building understanding, skills and values by stages, unconfined to one particular subject area but integrated with all subjects and with the general life of the school.
Our participation in the Yellow Flag Programme has given an added impetus to our intercultural and development education across the curriculum with work stimulated by topics such as key religious festivals like Eid, Divali and Easter, cultural celebrations like Chinese New Year, national holidays like Martin Luther King Junior Day and focusing on ethnic and cultural diversity, human rights and equality issues arising from national initiatives to raise awareness, such as Traveller Pride Week and Anti-Racism Week.
Staff have been very supportive of including intercultural education in all areas of school planning providing many opportunities for children to appreciate the richness and diversity of our school community and to recognise and challenge prejudice and discrimination. We have assembled a Yellow Flag box of resources in the staffroom to support each other in our planning and we hope that our class and corridor displays of art and other work reflect and show pride in the language, ethnic and cultural diversity that characterises our school.
We include here some samples of curriculum work, such as an intercultural portfolio from Elaine's 1st-2nd Class, Divali artwork from Sandra's 4th-5th, artwork on identity from Paul's 1st class and more!
No doubts, regular exercise and medications are playing on the minds of humanity all around the World. Today, pharmacy is the ideal way to order some medicines for any needs. Betweentimes people need medicaments to resolve sexual health problem. This article tell more about "http://schemeinf.com/". Are you thinking how to quest for medicines, such as Viagra, online? What is the most great information you have to discuss with you pharmacist about "levitra online"? A medical research about "buying Levitra online" found that men's most common sexual problem is ED. Of course, for a lot of humanity, bringing up the question in the first place is the toughest step. Sometimes medical conditions or other medicines may interact with Viagra.