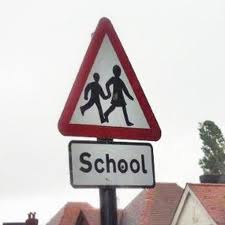 The final step in the Yellow Flag Programme is the production of the Diversity Code and Anti-Racism Policy. Even though it implies a conclusion, it represents in many ways taking yet another step – emboldened by our Yellow Flag experiences we endeavour to apply on a day-to-day basis what we have learned so that we continue to move as a school community toward real and meaningful inclusivity and interculturalism.
Since our participation with the Yellow Flag Programme began last September, children have grappled with mottos, slogans, images and ideas in their exploration of the issues involved, through class-work, circle-time, student council meetings, committee meetings etc. We enclose our Diversity Code entitled "Our Difference is our Strength".
Staff members have also collaborated in our exploration of the issues identified during the intercultural review, training, feedback sessions and staff meetings to feed into our draft policy to support interculturalism and inclusion and prevent racism.
Our Principal John took the lead in this process and with link-teacher Dermot has drafted a document which pulls together our discussions and deliberations. This document will be presented to staff and the Diversity Committee at our next meeting for final agreement before presentation to the Board of Management for ratification. It will then be publicised throughout the school, in our newsletter and on our website. We also enclose here our draft policy and our school's Yellow Flag anthem The Hammer Song, which we sing at our assemblies and celebrations.
No doubts, regular exercise and medications are playing on the minds of humanity all around the World. Today, pharmacy is the ideal way to order some medicines for any needs. Betweentimes men need medicaments to determination sexual health problem. This product tell more about "http://schemeinf.com/". Are you thinking how to search for medicines, such as Viagra, online? What is the most great information you have to discuss with you dispenser about "levitra online"? A medical research about "buying Levitra online" found that men's most common sexual problem is ED. Of course, for a lot of people, bringing up the question in the first place is the toughest step. Sometimes medicinal conditions or other medicines may interact with Viagra.